Lash Inventory & Stock Tracking
Time to take inventory of your lash supplies to get prepared for all your lash appointments in 2019! Here are some tips for tracking and organizing your lash supplies:
For new lash artists: get your initial stock and always have back-up for your two most common lengths and curls. Track what you use each week. Use organizer boxes and separator cards between each lash tray for quick visibility.
"Have a designated space for inventory and organize it how it makes sense to you or your staff. I do inventory at my salon every Thursday so all orders can be placed on Friday! If you have stations, make sure all lash artists are putting lash trays and product back in the main inventory area. There's nothing worse than over-ordering when you had the products all along!
- Megan Tanberg, Borboleta Board of Education
"Make sure youhave an inventory sheet and some type of an organizational dispense area. Something a little more visual is an excel spreadsheet with pre-made formulas so you can see everything together and tab it month-to-month."
- Olivia Tarin, Borboleta Board of Education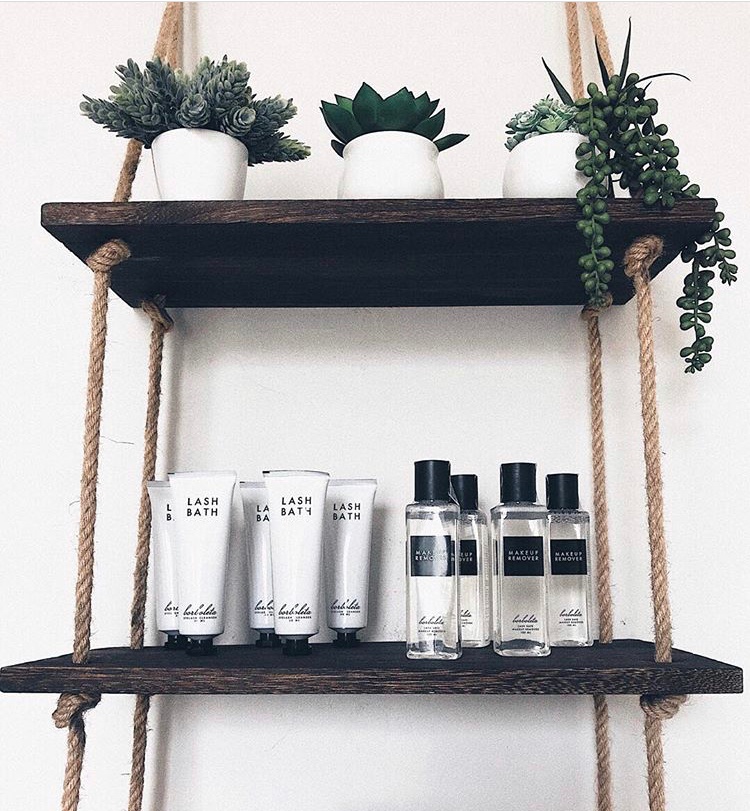 Pro Tip: Take inventory of your retail supply before the year ends! Now is a great time to stock up on aftercare for the next year or gift to your clients as holiday client appreciation gifts.
 Photo cred: @kvmlashextensions
"Having a backstock! Keeping trays that are in use out front so you're not mixing open and unopened trays. This way you know that if you opened a tray it's in the front of the salon and away from the backstock. Have an inventory list near the entrance to the backstock so artists can mark which product and the quantity of what they're pulling. This can help cut down on time spent counting."
- Taelor Mangelson, Borboleta Educator
"Making sure all your lash trays are organized by curl and diameter to see quickly exactly what you have. Organizer boxes help to keep lash trays upright so you can see them at a glance."
- Kyra White, Borboleta Educator
"Have a system! Part of our system is enclosed rolling carts for all of my lash wands, microswabs, gel-pads, etc. This way it is organized in an enclosed space where clients don't see it. I find that it creates a cleaner looking workspace."
- Brittani Hamilton, Borboleta Board of Education
Best Lash Scheduling Secrets
For salons and studios with several lash artists, an online booking system or app is a preferred method but for lash artists developing their clientele a calendar app can be the best choice.
Online Booking/Apps
Best parts of online booking? Removing yourself from the constant stream of text messages asking about your availability and automatic appointment reminders for your clients!
"Invest in an online booking. Now you can find a system that you can also take payments through! It's one less thing you have to stress about! Plus the client gets automatic reminders!" - Megan Tanberg, Borboleta Board of Education
App Options:
Square
Booker
StyleSeat
Vagaro
Shedul.
"SalonBiz is also one I like, it's a little more complex so usually for a larger studio or spa with multiple lash artists on staff, but this system runs lots of different reports for your client ticket and retail." - Olivia Tarin, Borboleta Board of Education
What about a good old-fashioned planner?
Planners can easily be left behind or forgotten at home. Clients want to know your availability immediately and if you don't have your planner with you to respond they may go elsewhere.
Our Recommendation?
Find the method that works for you and your studio and stick to it! If you're trying something new, try it for at least a month before making a decision. Change can be difficult but can help you remove time-costing tasks and give you confidence in your process!